Enhance the look and image of the building with our aesthetically pleasing and California Compliant ADA Wayfinding signs. Our signs are made with high quality matte acrylic with laser precision cuts and the newest patented tactile and braille printing technology. 
We can custom make any wayfinding signs for you or else please look at our catalogue of standard EXIT and EXIT ROUTE signs.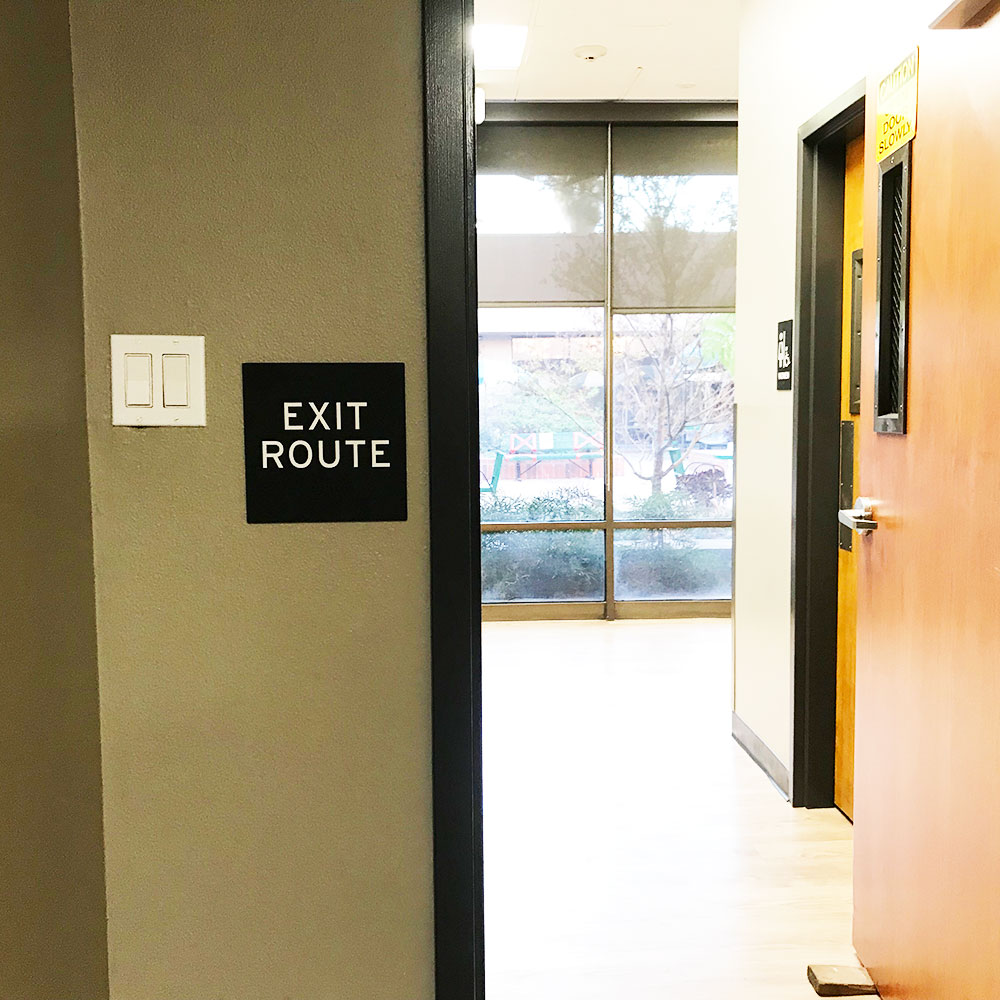 Purchase EXIT and EXIT ROUTE Signs here
We have pre-made EXIT and EXIT ROUTE signs in the sizes that are most common 3.5″x 3.5," 4″x 4″, and 6″x 6″. 
We, of course, also can custom make any orders. Please contact us with any questions.